Are you attracted by this Super cool mask?
It is made of polymer materials, green, non-toxic and environmentally friendly. We have designed a filter with good air permeability, and medical masks can be worn inside to filter bacteria.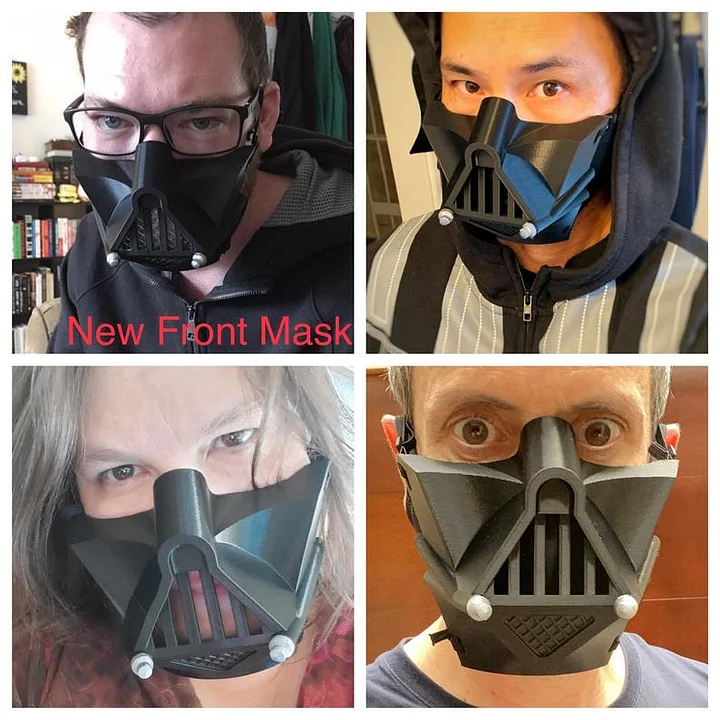 It is definitely the best gift for Star fans. It will make you like wearing a face mask and attract everyone's attention. It's so cool, and your kids will love him too!
'Standard Size'
7" across
(6" across inside top. 4.5" across inside bottom)
5.5" tall
4" deep
slots on the sides for 1/2" elastic band (included w/ mask)